Safe & Sound
is a hidden emergency app activated only by the sound of your voice.
In an emergency the app generates a sequence of actions that notify predefined contacts about the situation and gives them the relevant information in order to help as quickly as possible.
​​​​​​​
The app uses a smart algorithm with multiple upgrade options that are already being developed by our team.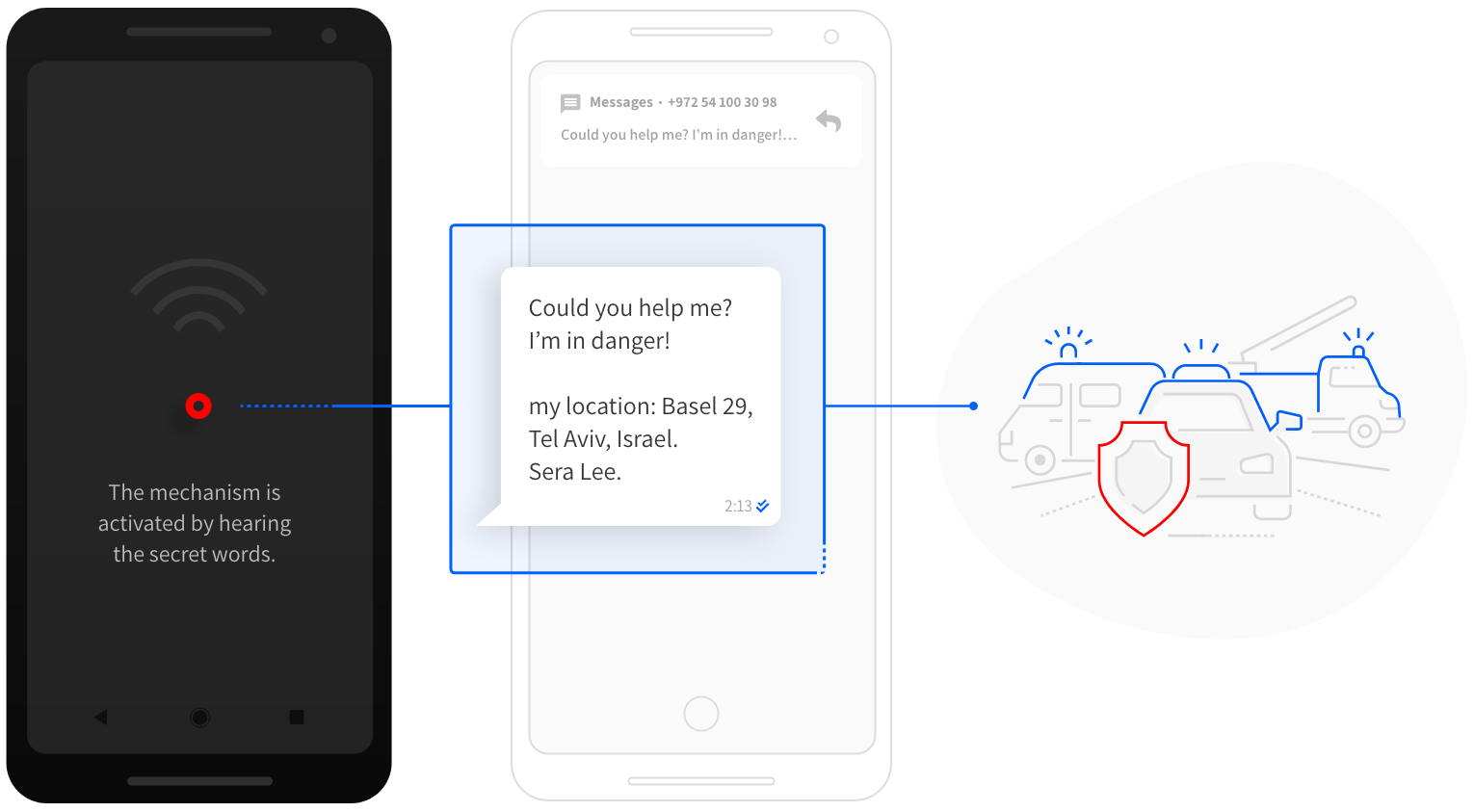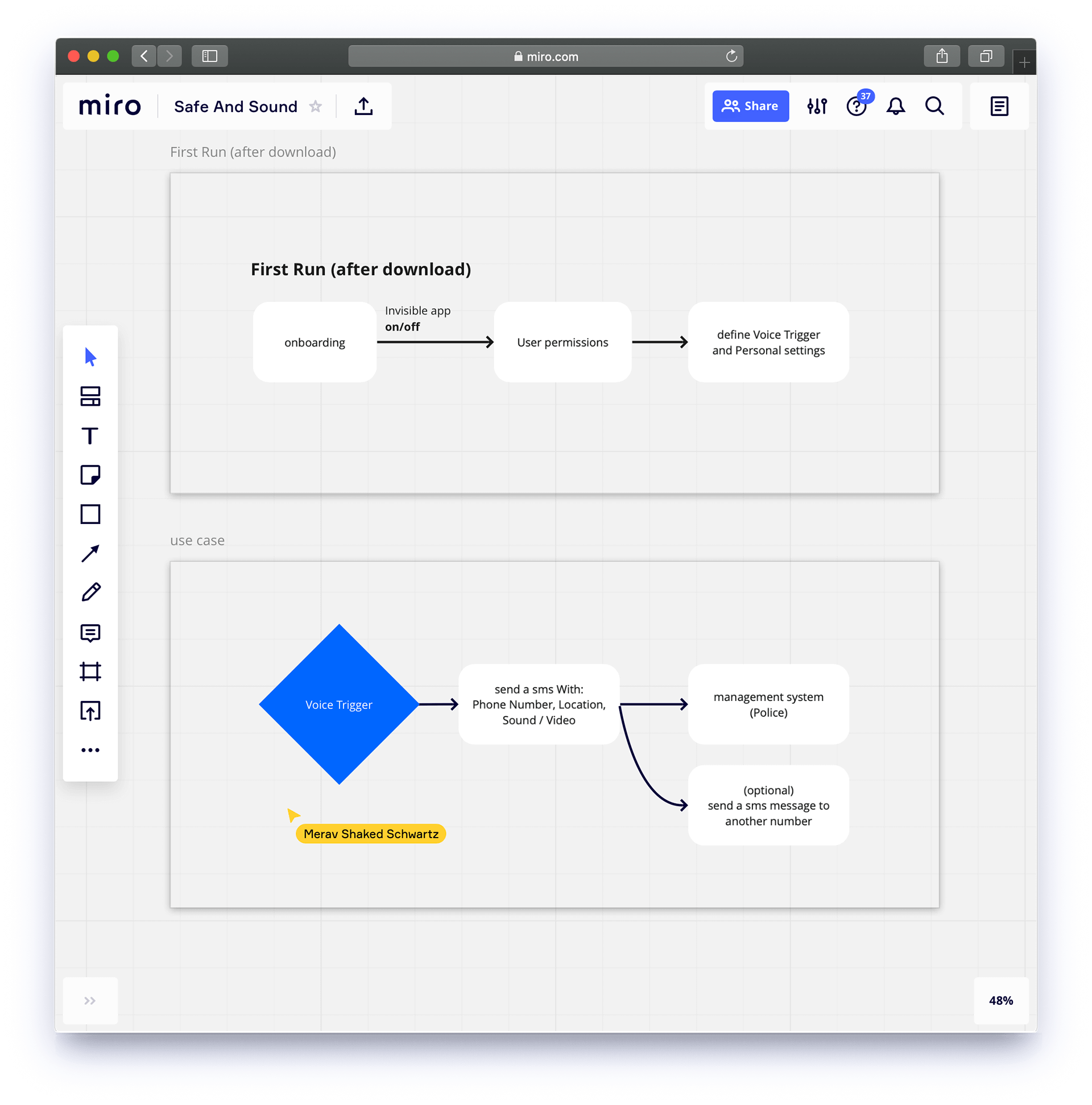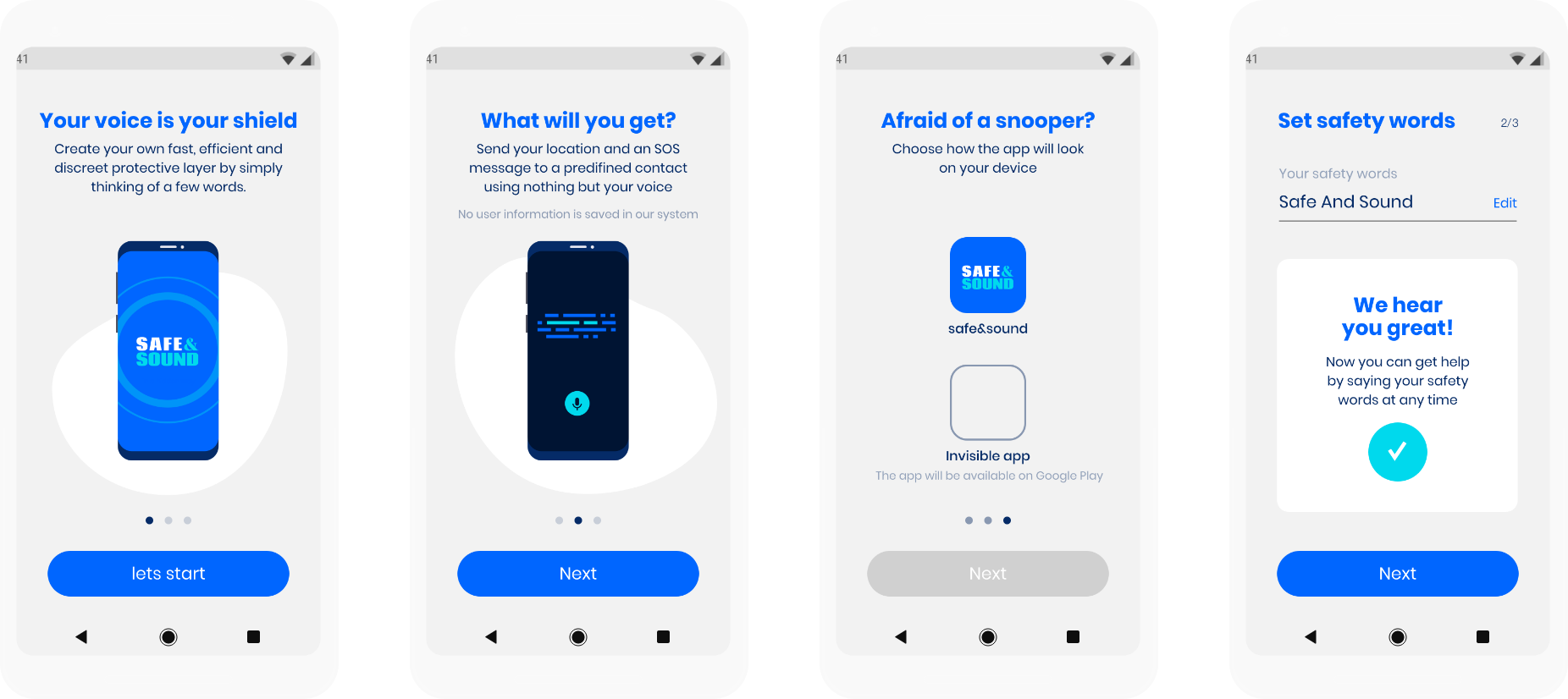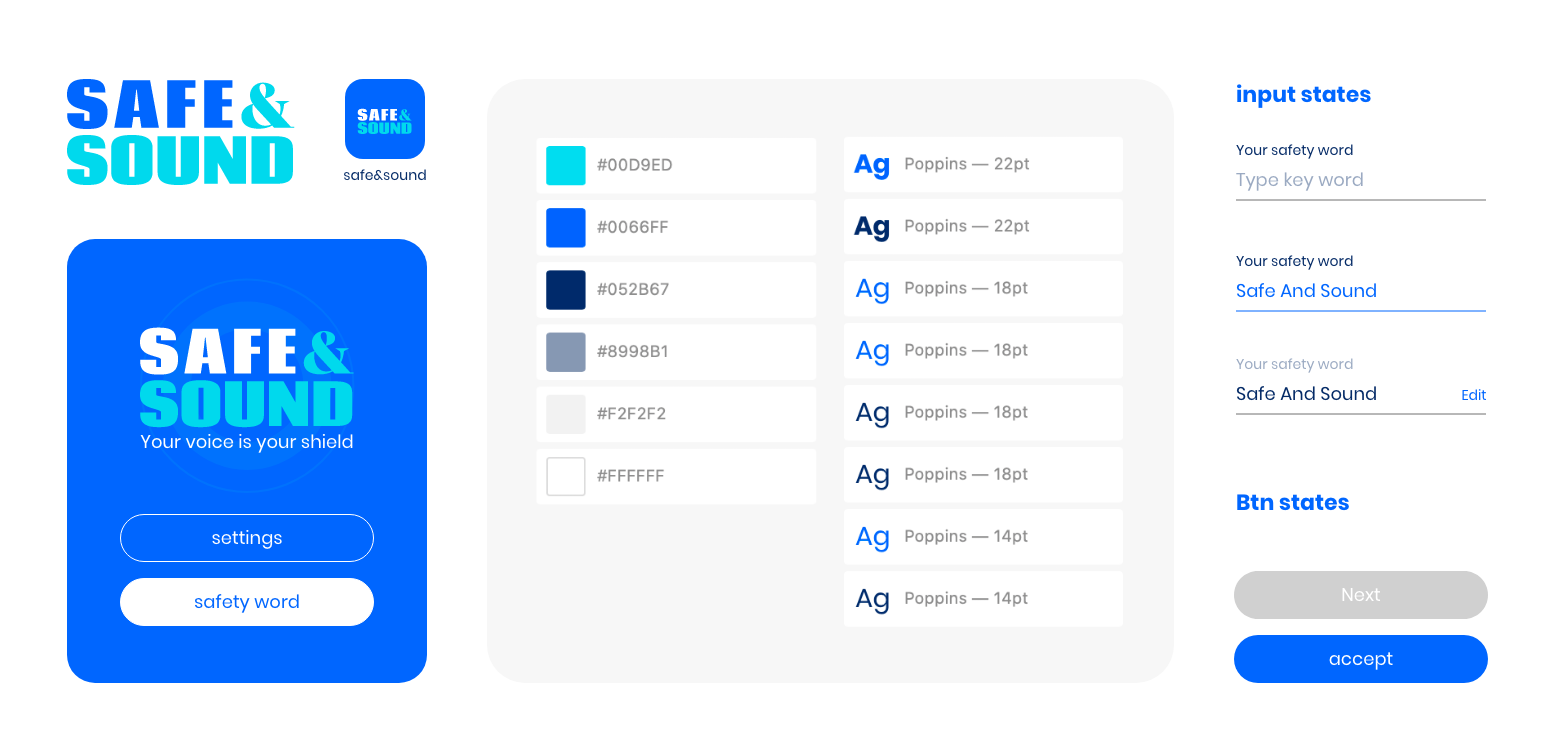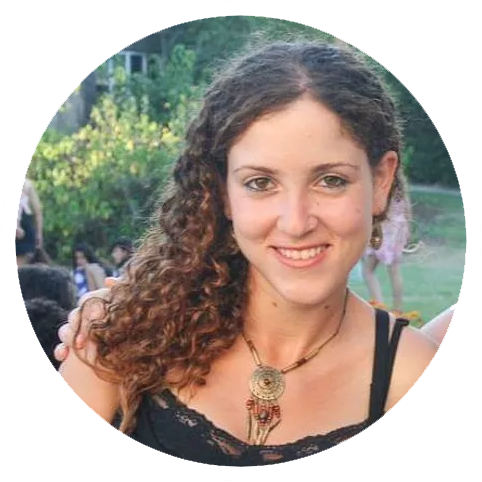 Michal Sela was brutally murdered in her own home in the presence of her baby daughter. The accused in the murder is her husband and her daughter's father. From within her grief.
her sister Lily Ben Ami founded the "Michal Sela Forum" with the goal of saving the next murder victim through creative "out of the box"

thinking

and the use of advanced technologies in time of crisis as well as in prevention and raising awareness to warning signals. 
This app

could

 save her life.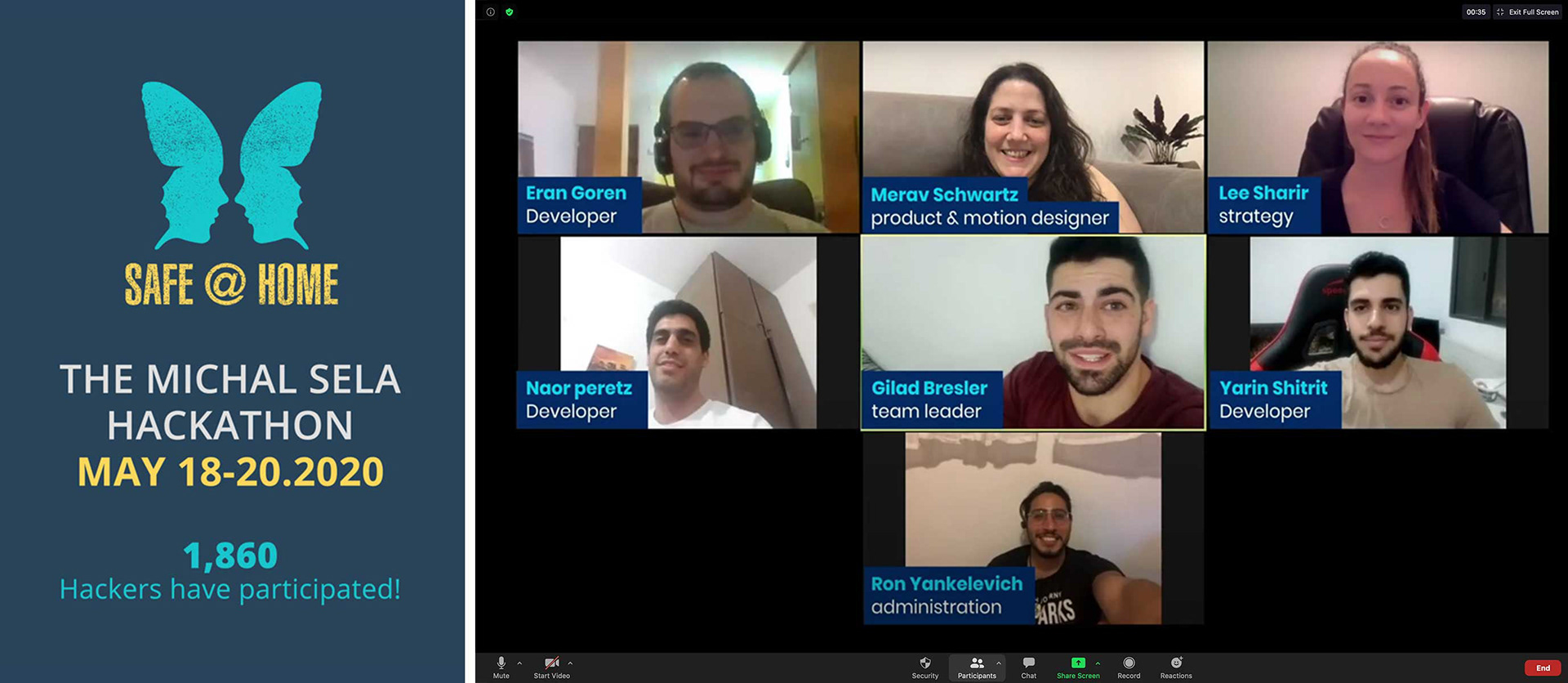 After three days full of zoom sessions and a few hours of sleep, 
we won second place.
​​​​​​​